We can create any graphics you might need for your business, ranging from any printed media to online content. We love creating new ways for businesses to present themselves.
We build beautiful responsive websites to suit your needs. Let us create an online presence for your business to attract more customers, generate more sales and interact more efficiently, enabling your business to expand.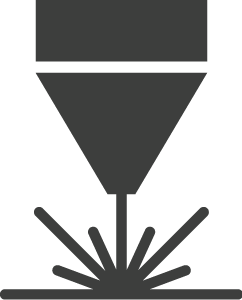 Laser Cutting & Engraving
We offer both a CO2 and fiber laser cutting and engraving as a service. We can cut and engrave materials such as mdf/supawood, acrylic, rubber, mild steel, stainless steel, aluminium and more.
We can help expand your business by making use of effective marketing tools such Google Ads. We offer a variety of Google based services to suit your marketing needs.
We can brand on variety of surfaces including wood, leather, granite, acrylic, steel & aluminium. We also make branded products such as keyrings , coasters, name badges & fridge magnets to help you promote your business.