fast, beautiful,
responsive websites
Fast, secure & reliable with a 99.99% uptime!
Easily accessible, cloud based emails for your business.
Pixel perfect web design, exactly how you want it.
Virus scans, backups, monitoring & site updates.
Keyword research for higher ranking organic search results.
Google Adwords services to boost your sites popularity.
Secure hosting & virus scans to ensure your site is safe.
100% compatibility on all devices.
Beautifully written content for any topic you need.
24/7 monitoring & site notifications for peace of mind.
24 hour support, Monday to Friday via phone or email.
Secure shopping cart solutions for any size online store.
Websites for all businesses
We provide a top of the range hosting service, delivering fast performance, security, reliability and great value for money. With our hosting you will receive:
Why do I need web hosting?
Your website's files need to be stored on a web server that allows for access using an internet connection. Every website on the internet has a web server hosting it.
For a small monthly fee, we will take care of monthly routine tasks that your website needs to stay up, running, and secure. This service includes:
Why do I need web maintenance?
When your site is left unattended it can become vulnerable to security loopholes or cyber-attacks due to outdated code. Outdated code on plugins or extensions can also cause your website to go down unexpectedly. Your site can also simply be hacked, or infected with malware. Regular backups, malware scans, updates & monitoring ensures your website is always working as it should.
We believe in total freedom when it comes to design. We can design your website exactly how you want it, to the pixel. We also focus on more than just looks however. Our websites are:
We have been designing websites for years. Our design team will make sure you are happy with your website's end result. We care about attention to detail and take pride in the websites we build. To top it off, we offer some of the lowest web design prices in the industry.
Give your website the jump start it needs with our Google Adwords service. We create customized Adwords campaigns to suit your business needs, featuring:
Why do I need Google Adwords?
Google Adwords allows your website to rank within the top ranking positions for a specific phrase or keyword by displaying your ad in Google Search. For a small fee, Adwords allows you to effectively bypass the traditional organic website search engine rankings, and puts you ahead of your competition.
Leave a professional impression upon your customers. As an added service, simply provide us with a topic and we will create well written content for you to go on your website.
Can I provide my own written content?
Absolutely, if you have a way with words, we would encourage that. However, if you do not have the time to create your own content, or cannot produce enough content for your website, we can provide you with a quotation for the content your website needs. We will also source professionally photographed images to go with your web content.
Our website designs are 100% compatible with any device you are likely to browse on:
Why do I need a responsive website?
With technology such as smartphones and tablets dominating the marketing, more and more people find it convenient to simply browse the internet on their phone or tablet. This creates a problem for a traditional websites built for a regular desktop. It requires that your website be able to dynamically adjust to different screen dimensions on the fly. This affects the content on your site and how it displays, and requires design changes for each type of device you will be using  content to be properly displayed.
We also provide a email hosting service for our clients. Our email hosting is cloud based, reliable, simple, completely customisable and easily accessible from any device. We can also customize your email address to include your website domain e.g. john@yourcompany.com. With our hosting you will receive:
Why do I need email hosting?
Using a business email address with your company name included always looks more professional and leaves a better impression on your clients. This service is included in our web hosting package completely free of charge so we might as well do it!
*This service is only free for web hosting clients

We do thorough keyword research when building websites to ensure your website has a high organic ranking in the most popular search engines. On a typical website, we cover all of the following:
Why do I need Search Engine Optimization?
Website SEO is one of the most important steps to having a website. Good website SEO allows your website to rank in a search engine such as Google or Bing, enabling potential customers to view your website when searching a particular keyword or phrase. Without SEO, your website simply would not be seen by anyone unless they visit your website directly by entering your website URL in their browser.
We take security seriously. All our websites are built with extra security measures in place to prevent hacking & fraud.
Why is website security so important?
Security can affect your customers personal details' being comprised, such as login or credit card information.  Security flaws also make your website vulnerable to hacking and malware. We take all the proper precautions with our websites to prevent security breaches, ensuring your website & your customers' details are safe and sound.
*Please note, some security features are only configured if you have signed up for our web maintenance option. By default, we enable HTTPS/ TLS security certificates on all our websites. We will also install some basic security extensions on your site.
We provide outstanding 24 hour support for all our web clients, via phone or email, allowing you to rest easy.
We promise to deliver a satisfactory customer experience by giving top priority to your request in the rare event of a technical problem with any one of our services.
We provide you with two choices when building your website. You can either pick your website's layout from a variety of prebuilt & professionally designed website templates, or we can build your new website for you, completely from scratch with your own custom design.

Building your website using a premade, professionally designed template means your website can be completed faster and at a much cheaper cost to you. Your website template can still be customized to your liking, but the template will provide an excellent starting point for your site. Any heavy customisation work will be billed for separetely.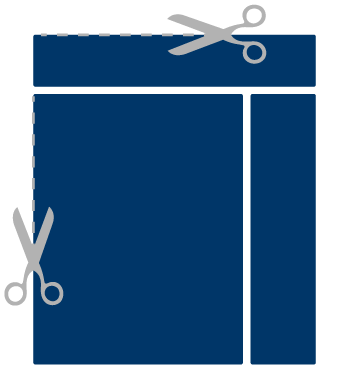 Building your website completely from the ground up means it can be built exactly how you want it. This option is great for clients that know exactly what they want from their website's look and feel. However, the production time of a custom built website dramatically increases, and so does the cost of the website. A considerable amount of time and input from our clients will be required for a custom website design.
For most clients, we would recommend simply picking one of our beautifully designed website templates. The cost of your website will always be considerably less, and templates remove the problem of having too much choice, making it faster and easier to have your up, running, and generating sales.
Ideal for clients just looking for a basic website to represent their business. It can include a few pages such as a contact page, minor content, your logo, banners, images, videos and so on.
Ideal for clients looking for a larger website, with more pages, content, and a small ecommerce store.
It can also be for clients looking for a website with its own basic custom functions & features.

Ideal for clients looking for a large & complex website with lots of pages, content, and a large ecommerce store.

It can also be for clients looking for a website that requires a lot of complex custom functions & features.
These options merely serve as a pricing guide. We will provide a customized quote to suit your individual website requirements.
Included with all our websites
Hosting & Maintenance Pricing
Choose which hosting & maintenance option you would like. Then simply select it from the drop down list on the quote form below.
clients who are on a limited budget.
clients who want to ensure that their website is always running perfectly and require minor website changes from time to time.
clients who want to ensure that their website is always running perfectly & require frequent & time consuming website changes.
All of the above web hosting packages include custom business email setup and hosting, free of charge! Example john@yourcompany.co.za. Our free email hosting solution includes:
We also offer a graphic design service to go with our web design, making it easy and convenient for you to get your website up and running in no time.
Get clients straight away with our Google advertising services! Google Adwords guarantees results by displaying your website in a relevent Google search, ahead of the competition.
No need to hire a developer!
No need to hire an expensive web developer for your business! We will do 2 hours work on your site per month to update your website as you require. This includes any website changes, product updates, new pages, images, etc. Additional work will be billed separately.
Please provide us with as much information as you can regarding your website. The more information you provide us, the better we can understand the type of website you have in mind.